Raila's ally Paul Mwangi has come out to defend the BBI report after allegations went rife that the report was doctored. John Seii, who was a member of the BBI taskforce, had come out to claim that the final report that was lauched in Bomas was not what they had agreed on. His allegations shocked Kenyans who have now turned to accuse the proponents of the report for including provisions that favour them.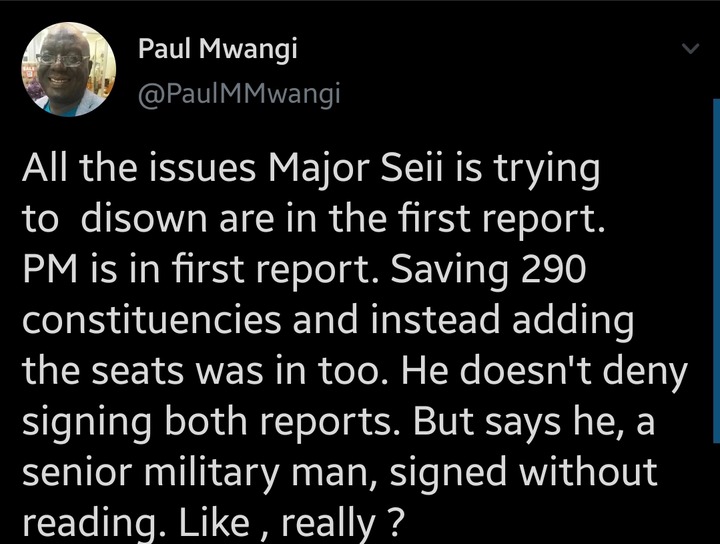 Seii claimed that they did not discuss the creation of the Prime Minister's post and his two deputies. He claimed that on inclusivity, they agreed on forming an office for the runners-up as the leader of opposition. He disowned the provision that has been a bone of contention in the political scene.
Advocate Paul Mwangi has however come out to expose the retired general. Paul Mwangi claims that John Seii is not being sincere in his revelation. He claims that Seii was caught more than twice trying to take photographs during BBI retreats. This was a show that the elder was being instructed to leak parts of the document before it was launched. When asked why he was taking photos, Seii is said to have claimed that he had a bad sight. Mwangi claims that Major Seii is lying to Kenyans.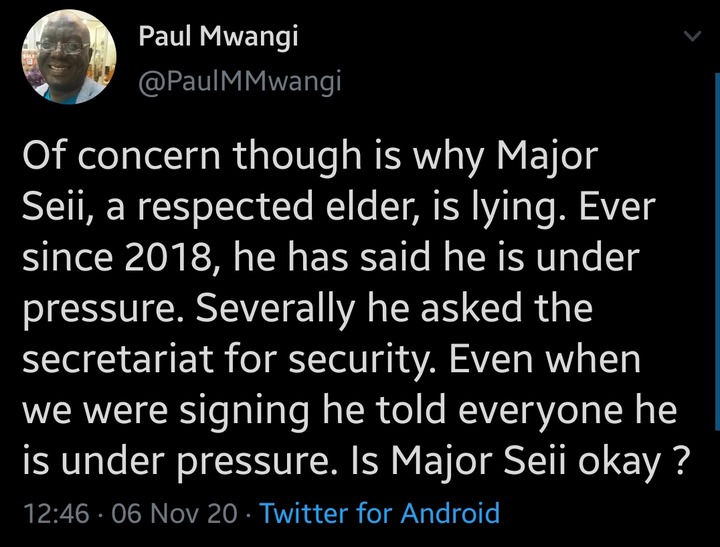 He claims that the elder revealed to members of the taskforce that he was under pressure and he even proceeded to request for security. The lawyer further stated that all the issues that the elder is trying to disown are in the first report. He states that the creation of the prime Minister's position is in the first report. He also said that saving the existing 290 constituencies and adding 70 others is also inside the first report. Mwangi has now questioned why Seii agreed to sign both the reports if they were doctored